home > products
WTG-FC POLARTNEW 03
Transfer paper for White Toner for cardboard and gadgets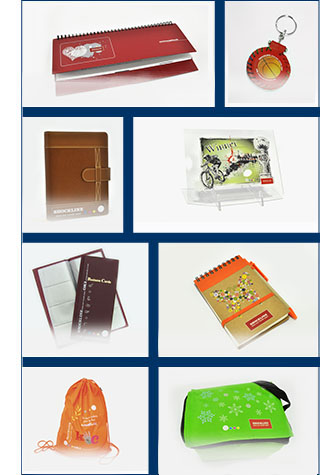 HOW MANY THINGS CAN YOU PERSONALIZE WITH THE WTG-FC POLARTNEW 03 TRANSFER PAPER AND WHITE TONER?

With WTG-FC POLARTNEW 03 it is now possible to personalize with white opaque graphics packaging and paper or cardboard colored objects including note pads in recycled paper, cardboard pencil cases and paper bags.

But White printing solutions don't end here!

With this transfer paper for White Toner it is possible to decorate colored plastic or coated gadgets including key rings, business card holders, bags, menu folders, table planners, diaries, writing pads and many other gadgets in a variety of materials, including: PVC, nylon, polyester, flatter, rubber and flex. For these applications use WTN-FC POLARTNEW 03.

Besides, this transfer paper can be used with White Toner for many small leather/artificial leather objects like diaries, key rings and wedding albums. For these applications use WTP-FC POLARTNEW 03.

PRINT
Mirror mode - Multycopy

APPLICATION
Time, temperature and pressure may vary according to the type and thickness of the support.

SCRATCH RESISTENCE
Excellent

PACKAGING
100/A3 sheets

Nothing will be the same with Shock Line transfer papers for White Toner...
N.B. These instructions are simply suggested, since they refer to tests performed in our laboratories. You should perform other tests on your own before any application. The producer will substitute any defective material, but is not responsible for any damage caused by improper use.
Printers compatibility: