Shock Line is ...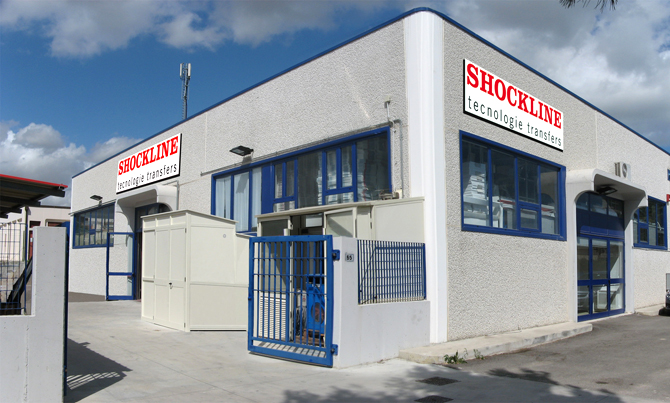 Shock Line is a leading producer of the most advanced transfer papers in the market and holds a wide range of transfers for light and coloured fabrics, PVC, sinthetic leather, genuine leather, wood and many other materials. Our research and development experts have created patented technology, top class transfer papers.
Shock Line's outstanding quality prevents the transfers from peeling, cracking, lifting, and deteriorating during normal wear and washing. Our transfers stretch, move, and breathe!
Our transfer papers have been especially developed to get brilliant colours, great washing durability and extremely thin and soft decorations. Shock Line transfers can be used on any solvent/eco-solvent printing plotter or color laser printer.
Shock Line also produces the World patented PS FRESCO for interior or outdoor wall decoration.
Shock Line offers you its know-how to better serve all your needs and those of your clients.