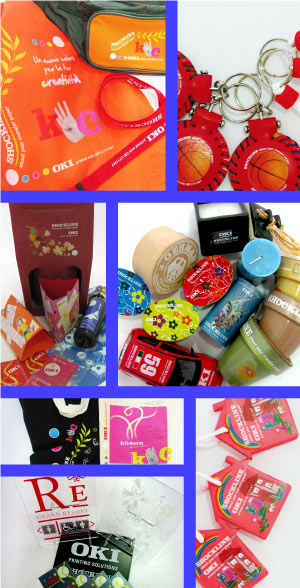 Objects printed with Shock Line transfer papers for White Toner

The White Toner revolution has begun thanks to Shock Line transfer papers for white toner. The new OKI ES7411WT (A4) and ES9420WT (A3) digital color printers with white toner were introduced by Shock Line during the Viscom Italia 2012. This was a great opportunity to see and touch a protagonist in the digital printing revolution.

Visitors were literally astonished about the incredible white-covering applications obtained with the World's first Digital Led/Laser printers with white toner.

From this moment, custom printing and personalization has a new color: White. With Shock Line transfer papers it is now possible to print white colors on an infinite range of objects: models, glass or metal items, plastic, coated objets, leather accessories and colored apparel. These are just some of the possibilities.
All this was not possible until now. With white toner OKI printers and Shock Line transfer papers, printing professionals can reach new markets or become main actors in existing markets.

Backpacks, bags, pouches, badge holders, menu holders, natural or sinthetic leather objects and any other fabric promotional object can be printed without problems. White images on colored fabric objects are no more an exclusive screen printing process.

Not to mention promotional or fashion clothing. A true revolution will change all this. Custom printing on colored tshirts will be easy and fast thanks to user friendly OKI printers and Shock Line transfer solutions for white toner... And results will be mazing.
Shock Line transfer papers are always on the move in the digital printing world. Shock Line transfer papers are reliable and can satisfy any request or necessity. Ideal for precious colored sampling in small lots.

You are not alone in this revolution.